If you had followed our entries, you might have recalled that our Speed Goddess, Leena took her wedding wows last Dec. So I thought we'll show you some of the pictures of the knitting and crochet projects that were part of her wedding.

In true Singapore fashion, there's an angbao box at the reception table -- contrary to using wedding registries, most wedding banquet guests generally give angbaos (red packets) so that the cash can be better utilized by the wedding couple. Leena dressed up the box with a chic crochet rosette that she mastered during
our crochet class
while her friend helped by adding some finishing touches.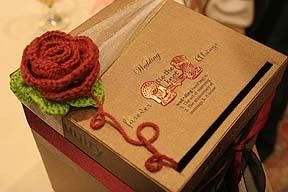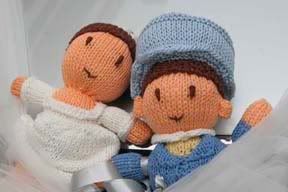 She also knitted up a pair of bride and groom dolls in preparation of her wedding. There was quite a bit of finishing work as there is quite a lot of parts to sew. The doll couple took the vantage spot on bonnet of their wedding car.


This photo was from their outdoor photo shoot.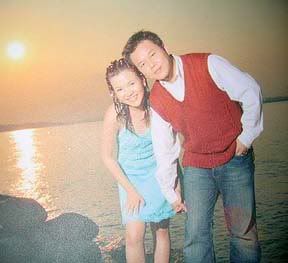 All photos above: Courtesy of Volans Couture, their bridal studio
If you are wondering why I put up this photo, do take a closer look. Both their garments are handknitted by Leena!

Her hubby was wearing the vest that was Leena's first knitting project -- yup, that project that
took her merely 7 weeks
! And on her was the dress that she finished sometime back
in July
. And there was
the other dress
that she finished early Dec in time for her wedding. She wore both dresses for her tea ceremonies in the day too!
A few of us got invited to her wedding too.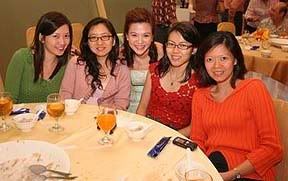 And being *law-abiding citizens*, we all adhered to the

"knitting/crochet dress code"

. Joanne was supposed to be in the photo too but she had to rush off earlier to go check out a newly-delivered baby!

Two weeks ago, Leena dropped by and showed us a chic way of wearing her halter dress, paired up with jeans.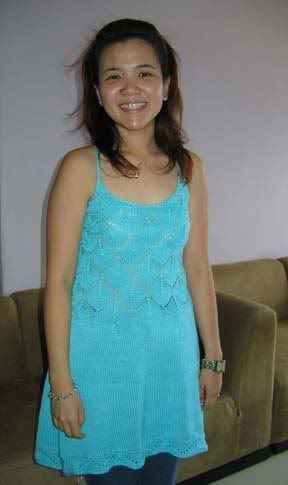 Doesn't she look smashing?
Sharing is sexy