I promised photos of some recently completed works. So here they are, presenting: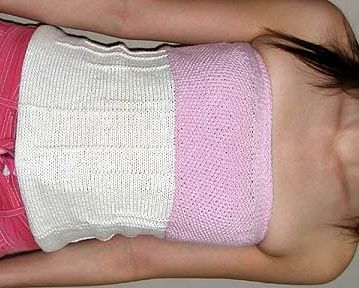 Chai Bee's self-designed tube top!
I have to say, sometimes the most creativity is born out of necessity. In this case, Chai Bee has earlier finished her
halter neck
(please scroll down to the middle of the blog entry) and has 2 balls of the cream yarn to spare.

What to do? Rather than to return it to me for shopping credit, Chai Bee decided to join the club of tube-toppers (see Leena's version and mine
here
...) To that, we encourage her to venture into

knit-as-you-like

ala

freestyle knitting

.

[Love that term...]
With some consultation [don't we all love to brainstorm? :grin:], she knitted this final garment.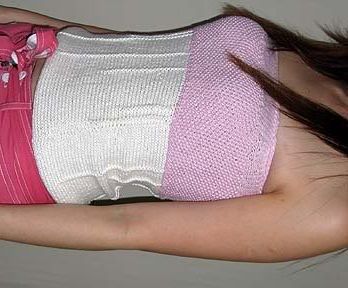 Happy? Absolutely! This top fits Chai Bee pretty well; the colour combination is awesome and very flattering on her. We're so awed and impressed by her work!
What's more; this is totally wearable in our Singapore weather!
Want to see more? Jenny, our number 1 left-hand crocheter also whipped up a cute phone pouch last week.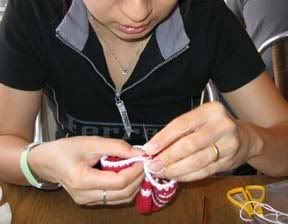 It was to be a gift using the leftover yarns from her cute coin pouch the last round. All within a day!

Here is Catherine's very first cabled project. She is extremely pleased with the way the garment turns out. She told me she used to knit so tight that cabling is an impossible for her. Now that her knitting technique is corrected, she can knit cables to her heart's content!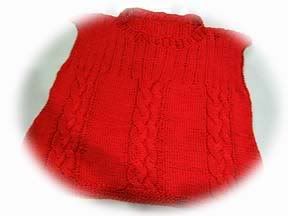 I made her promise to wear it the next time so that I can have a proper on-model shot!
We also want to welcome Lianshi who just joined us. A gal from the East Coast, she has learnt and knitted 2 sweaters when she is a teenager but has now totally lost touch. So Lianshi is joining us to re-learn knitting again.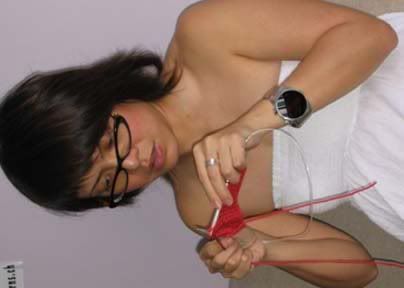 Coincidentally, she's also started her first knitting project in a lovely red shade!
Sharing is sexy