Here's a group class in progress photo taken last Sunday.
There's five of us...of course, I am the photographer behind the camera as usual. (grin)
Fonny's projects have grown a lot.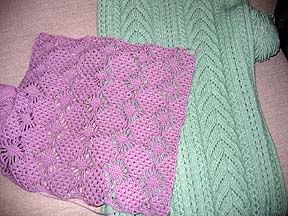 So has Jenny's -- even though she couldn't make it to our Sunday session. She was boarding an early flight for her business trip Sunday morning.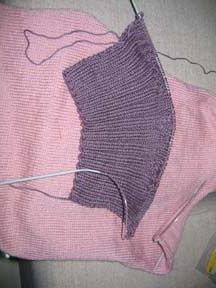 In fact, she brought home more yarn so that she could cast on for a simple mindless project to bring & knit on her trip. She's probably catching up with Leena in terms of the number of on-the-needles projects she has right now!

On the other hand, Chai Bee learnt how to seam and is sewing the sweater. She can't wait to start another project soon! At the end of the lesson, she did decide on a project to commence on...at the next session. Talk about being focused!

FeliciaW has been indeed focused. She's started on her zebra top and it's trotting along (pardon me for the punt!) nicely.
And Leena? Of course, she has something pretty to show. Her finished tube top!
With the exact pattern used as per my version but with differing yarns, the finished product looks so different!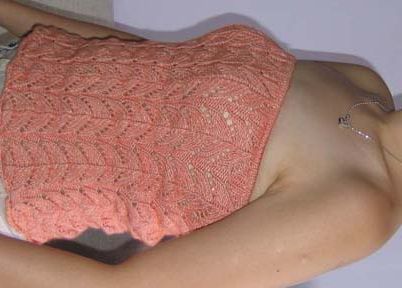 Leena's version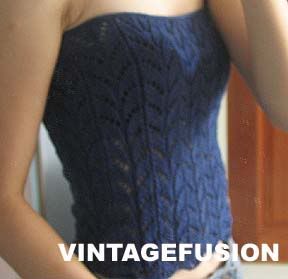 See, all that productivity works for all of us!
Sharing is sexy