Knitting is still a very active activity here in Singapore. But crochet is really catching up fast. As witnessed by these:

Sheen has just returned to Singapore from her 2 months US holiday trip. How envious!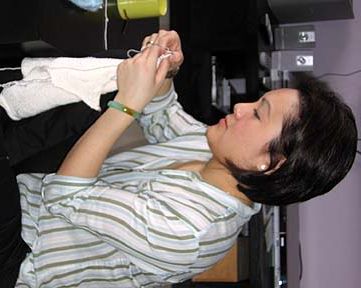 Joanne is fevertly working on that baby top meant for her niece.

Fonny also resumed her crochet. Seems like she's enjoying crochet quite a bit!
And during the group class last weekend, there's a full turnout!
You see Esther, Catherine, Jenny, Chai Bee, Leena & Jollin.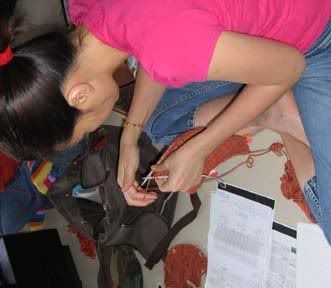 Esther is commencing on the shaping for the sweater for herself.
Catherine also joins us to work on her tank top which only has the finishing to go.
Jenny is working on a new crochet project again.



And Chai Bee has something to show....see that tube top she is wearing?
That's her

self-design

pattern!
[Can't you tell how delighted I am that she is attempting to *free style* her own work?]
So another project is it, for her!

Jollin also starts on her new crochet bag project.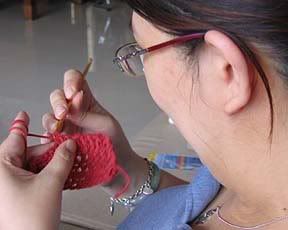 Jessie also came around to start on a toddler jacket in crochet -- giving her ample time get started before her son is born!


Want a closer view of Chai Bee's work? Photos coming up in the next post!


PS. Thanks for those who responded to the call for the
23 Sep event
...seems like we're gaining momentum; we're hoping for a great turnout with some good fun!
Sharing is sexy