I am sure those who are into crochet must have one time or another heard of the term above.
Although in
wikipedia
, it refers to both knitted and crocheted items, somehow it's my personal impression that the crochet technique is often preferred.
Yanli
, like
Jill
, came back to join us after more than a 2 years break. Apart from a full-time job, this gal is also studying part-time! Back then, she signed up to learn to knit.
But this time, she decides to try her hand at crochet.
She brought along some pattern sheets she purchased -- she was planning to get some crocheted projects going and have them gifted to her friends.
Given that the pattern uses only 2-3 standard stitches, the stitch maneuvers were easy; the only difficult part was getting her to understand how the pattern instructions is being read and followed.
That took about 3hrs as usual.
After which she bundled everything and went home to continue on her *homework* (as some of the gals like to refer to).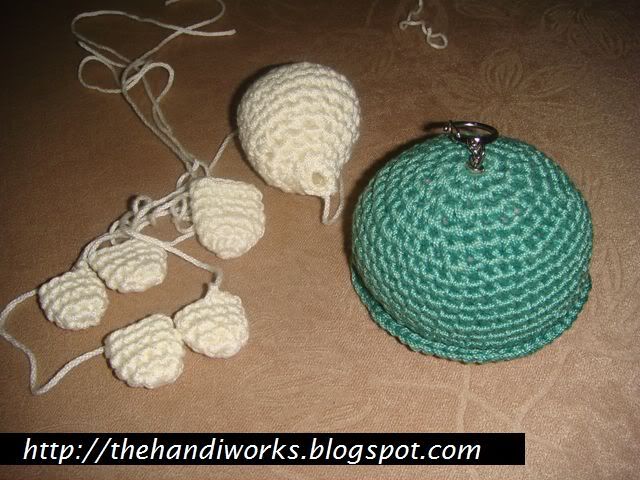 With all the parts done up, then it was stitching and fiber stuffing time!
She was finding it a challenge to get the fibers into the tiny parts then sewing to close them up. And not to mention, she was in the midst of an extremely week where she had to attend night school for almost every evening!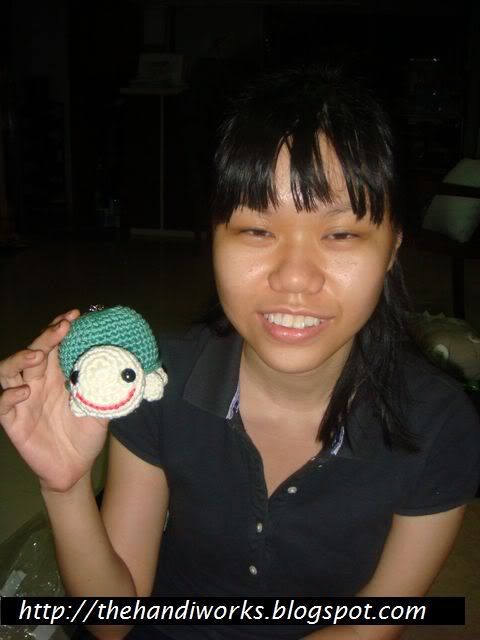 That's how tired she is. But she was adamant to have this ready for her friend's birthday that very weekend.
Was it worthwhile? See it for yourself!
Not only that, she then continued to work on project #2 for another friend. I have no idea what this is called although I recalled many years back, there was a Japanese comic and cartoon series featuring a young Japanese boy monk and this. Any idea?
Nevertheless, this is just incredibly kawaii!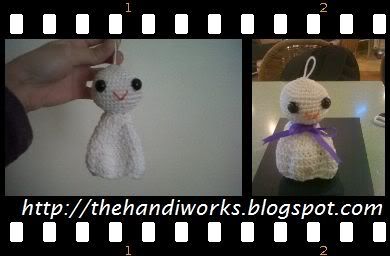 Yanli
, can I be your friend too?
[very big grin]
PS. Speaking of dolls and toys, here are some that the gals did -- the
Hello Kitty
and
wedding dolls
. (clickable links)
Sharing is sexy