Jill
, who have been with us for a year plus took a 6 month hiatus Sep last year, decided to join us sometime Q2 this year. Welcome back,
Jill
!
[Actually the sabbatical break and then re-joining gig has been happening of late so we do get returning customers from time to time.]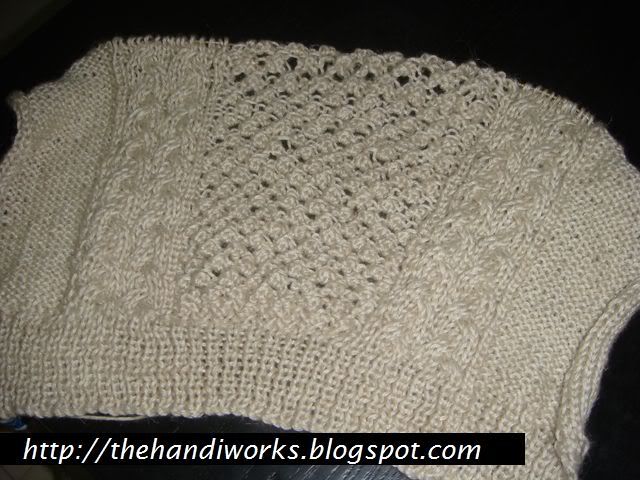 This project was put on hold for a while -- it was from a Vogue Knitting issue where this project is on the cover.
She came back with a vengeance -- in fact the progress for this piece is relatively fast for someone who has taken a 6 month break.
Bet you want to see the stitch close up!
The texture of the linen yarn softens the stitch and adds a rustic dimension to the overall garment.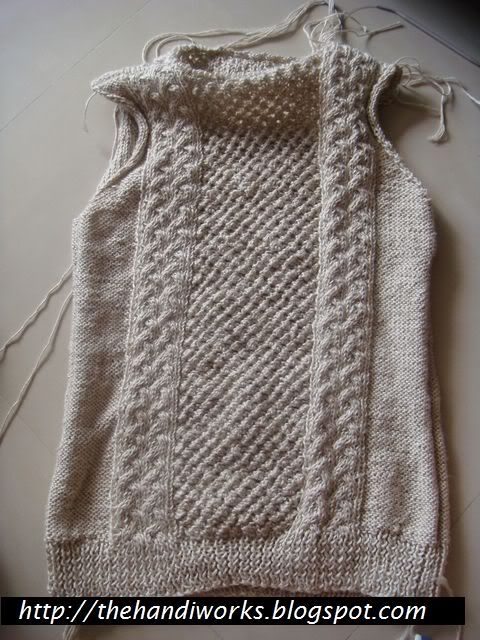 Is the garment done? Not quite. It's a short sleeved project so we're awaiting the sleeves to come into the picture!
I am so excited!
Sharing is sexy