If reading the earlier blog entries makes you think that crochet works only for toddler projects, please do be assured that the crochet technique works just as well for
adult
garments
.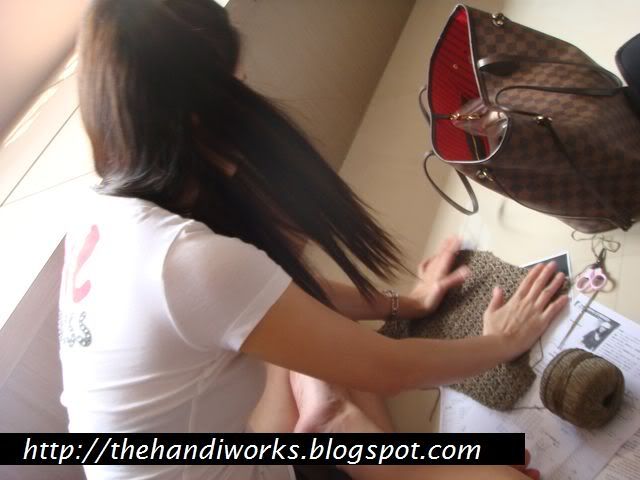 One of our resident speed queens,
Chai Bee
is having several crochet projects lately.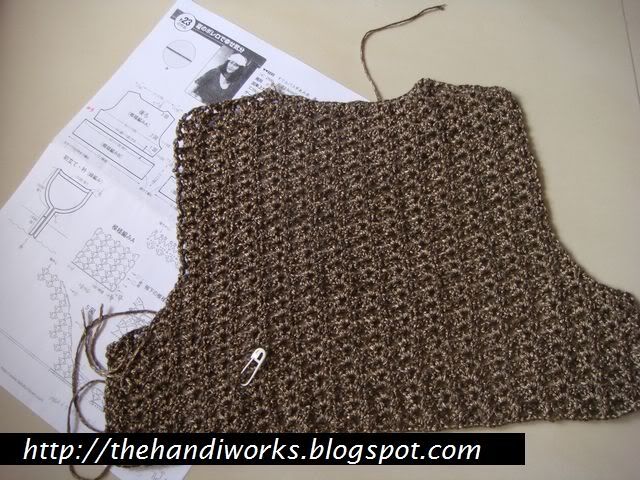 She has been hooking this piece on her own but brought it in recently so that I can review the shaping of the armholes to ensure that the fit is right. As you can see, Chai Bee is already very familiar with reading the Japanese crochet stitch symbols after a few projects.
Apart from the tank top project above, she also has another crochet project on hand. (Actually, make it three...I think she has a circular crochet shawl project that she is working on for her mom.)
This one comes in two color tones and is worked using linen yarn.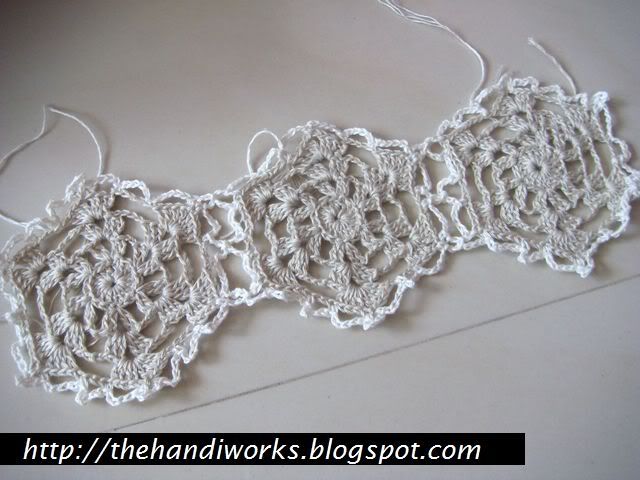 Isn't the snowflake pattern cool? I just love how the use of 2 colors make the pattern pop!
Sharing is sexy