Sometimes, as crafters, we tend to over-stretch ourselves. If we learn to knit, we say to ourselves, "why not learn to crochet while I am at it?' Then later on, we'll see that embellishment jazzes things up so we want to learn hand stitching too.
Sounds familiar? So we all learn to be jack of all trades.
Take
Melissa F
(
see the earlier blog entry
) for example.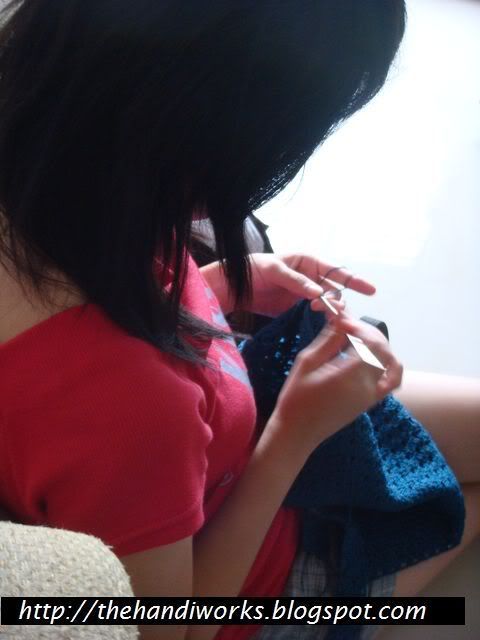 She started off with a crochet project intended for herself. But almost immediately after, she began a knitted one for her sister.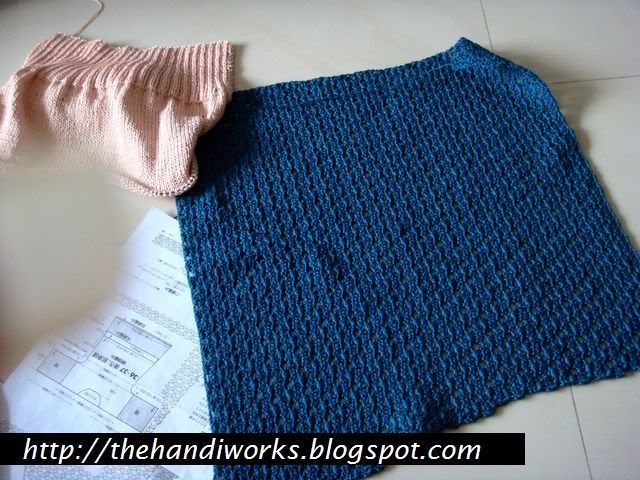 "One for my sister, one for me."
(Pardon the blurry print -- I think it's my finger.)
The C-project is a crochet tunic and is coming along just fine.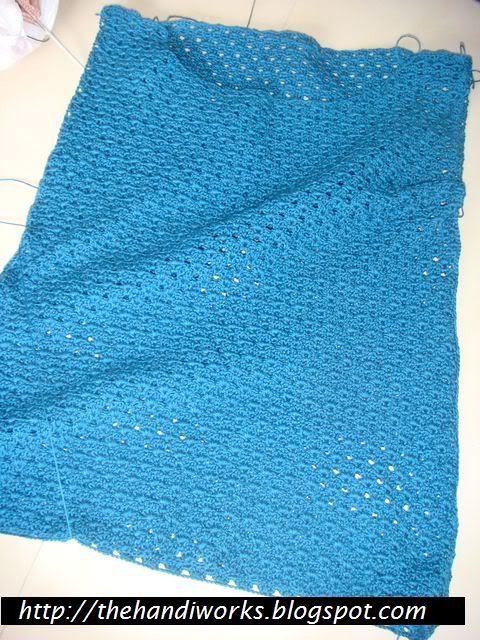 As we know, crochet isn't necessarily most forgiving when it comes to garment fitting. Hence, there is some shaping to this tunic -- see the edges?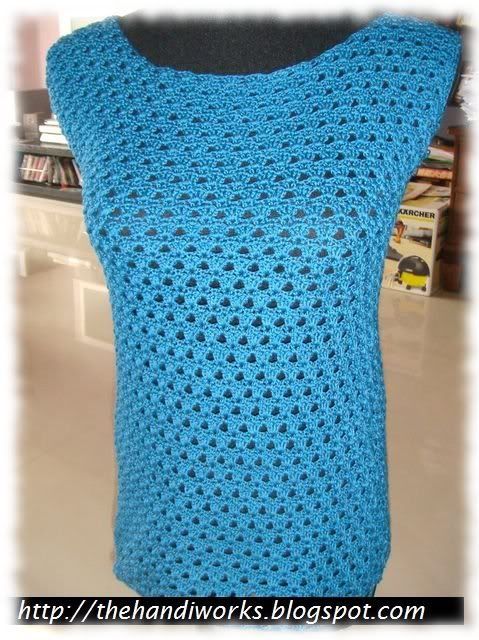 Can I reiterate that this is the very first crochet project for MelissaF? Isn't it impressive?
In case you are wondering, this is crocheted with cotton yarn and will soften visibly after washing. MelissaF has attested to it
Mel, if you are reading this, you still owe me a live model photo :)
All I can say to those considering to pick up crochet and knitting is this:
Don't sell yourself short. Work with the right crochet instructor so that your ambition and goal can be readily achieved.
Sharing is sexy