There's
Kayelene
who started this cardigan project last year. It is the same pattern that Felicia did
back in 2006
but with modifications. Kayelene decided on three-quarter sleeves instead of the full length ones.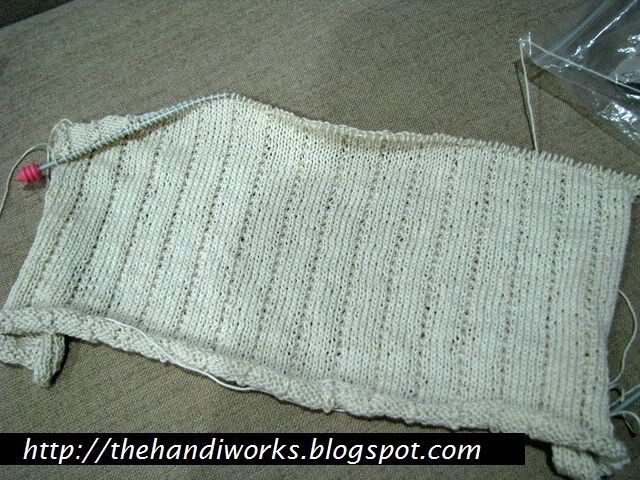 The project got off a good start but got stalled for sometime as she went on maternity leave. As the project was started before her pregnancy, you can imagine her distress when she realized that the cardigan might end up being a tad too tight for her now.
Hence, it is decided that we need to modify the edging a little so that we can add a little more width to the overall garment. The pattern which called for knitted frills edging just won't cut it. Luckily, this lady knew how to crochet.
I then measured and worked out the additional width needed. Then it was calculation time as we needed to make sure that the crochet scallop edging is well optimized to fit all around the cardigan.
Isn't the pattern lovely?
If you are meticulous, you will notice one additional detail -- I made sure that each scallop falls within the vertical band pattern.
This is almost as good as it gets. I am waiting for Kayelene to send me the photos of the finished project soon!
Sharing is sexy