Remember
Edith
?
Since the slippers she crocheted the last time, she has also started 2 more projects for her wee one.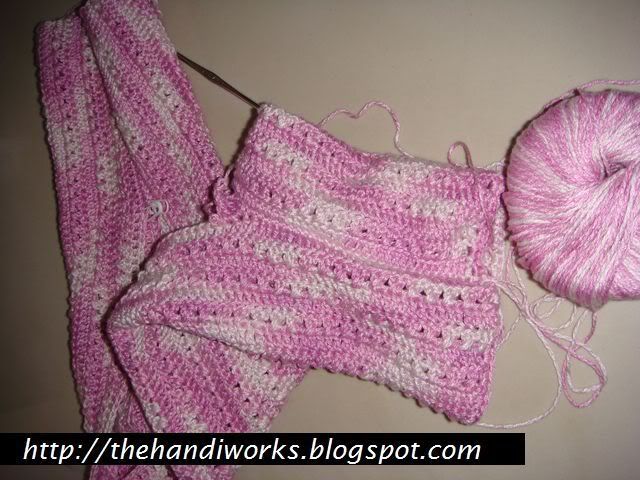 I am not sure if it's obvious but it's a shrug she's crocheting.
Edith decided to make a shrug for her little gal as she's outgrowing the cardigan she's been wearing. And she decided on this yarn when she saw how lovely
Leena's capelet turned out
.
This was her fourth project but given the simple shaping, she worked on it really quickly. And now, it's already at joining stage with ruffles to give this project a more girly glam look.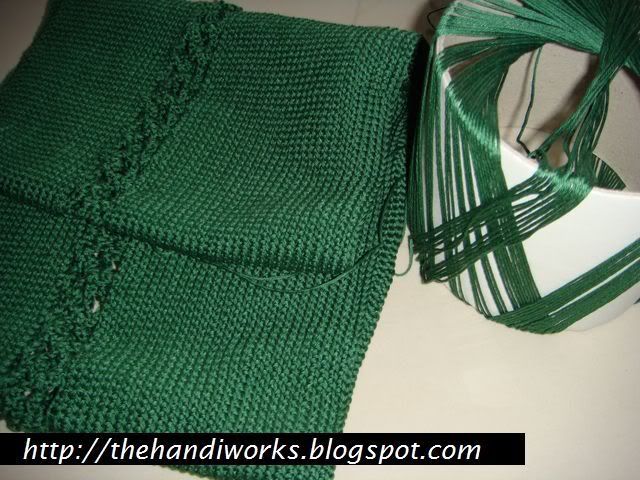 She also started a crochet dress for her gal. Isn't the green a lovely shade?
Besides, we figured that both projects are very wearable locally here in Singapore -- the variegated yarn is a bamboo yarn while this green dress is 100% cotton. And both yarns stand up to crochet work really well.
Crochet must be infectious as I am putting my own knitting aside to embark on my own crochet quest too.
Sharing is sexy