Here's a show and tell. Leena who is the mom of the delightful M, whipped up this gorgeous capelet.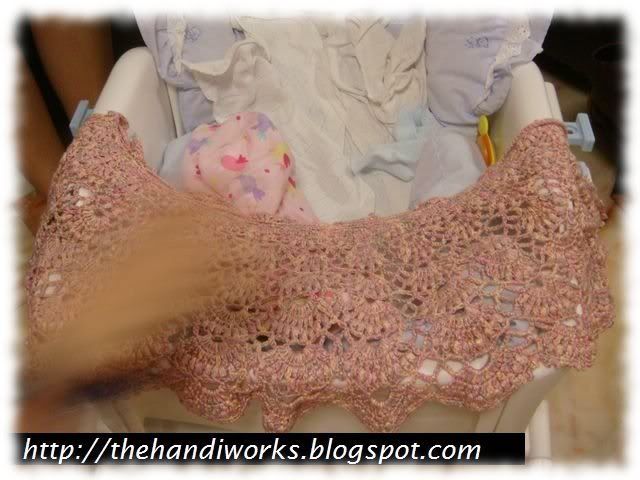 Placed on the baby rocker seat for scale.

It's a little big for baby M at the moment but we expect that it would be wearable in another 6 months' time.

In fact, all of us gals oohed and ahhed over it. If it's wee bigger, we gals can even wear it for ourselves. The fact that the yarn is an incredibly soft variegated bamboo is another plus too!
Sharing is sexy