If you have been reading our blog, you would have gasped at
Jenny's tenacity when it comes to her knitting projects
.
Well, I am happy to report that all the rip-back effort has gained traction. The project is now growing at an incredibly fast rate, with
Jenny
giving it the much needed boost.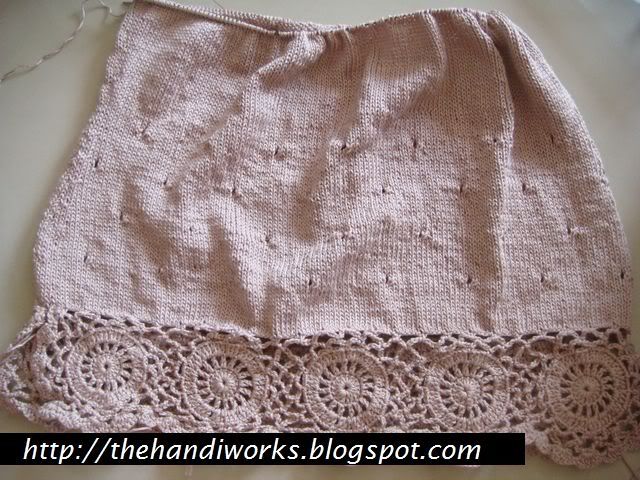 In fact, not only did she work in an additional crochet motif on each side,
Jenny
also added in a sprinkling of yarn overs at the lower bodice in this updated version.
I expect this piece to be completed fairly soon...maybe by end September?
Sharing is sexy