This is the outcome when you combine the use of single colored yarn with a variegated version in a similar color theme in a project. (If you are not sick of the earlier projects I blogged about
here
and
here
.)
Sorry for the blurriness. I must have forgotten to hit the macro button when snapping this photo.
But I immediately compensated for this by taking another shot using flash and a wider angle.
If you are sharp-eyed, you will notice that we have used 3 different yarns for this project. The yarn for the main body is an extremely luscious yarn that has a terry towel feel to it once knitted up.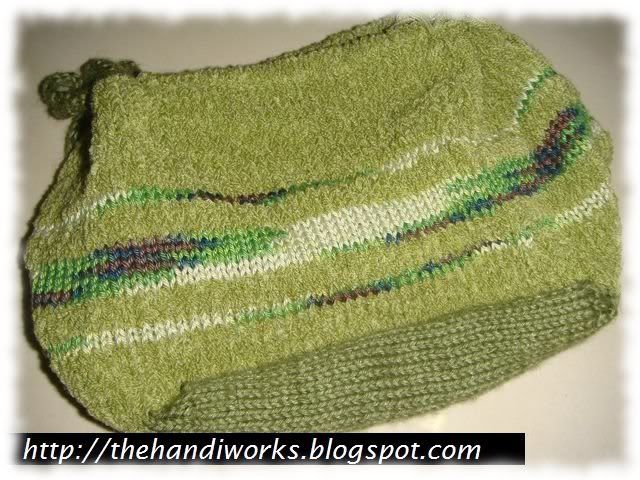 This is a drawstring pouch that
Gina
intended to have as her daily lunch companion to hold her mobile, tissue and wallet -- that's a pretty Singaporean thing that we ladies here do right?
Isn't the pouch simply gorgeous?
Sharing is sexy