If there are trends in fashion, this is it! Crochet is the new thing again!
Another of our new customers,
Aishwarya
came to me to seek for help late Oct last year. Her mom does crochet and now that she has relocated to Singapore with her hubby, she has decided to pick up this precious craft skill -- to learn crochet as well.
Crochet granny squares using 4ply cotton yarn to construct a tablecloth was what she initially had in mind. She chose the colors to complement her mom's living room walls.
In the beginning, she was skeptical of how the variegated color would look when incorporated into the granny square. And that the burgundy and light peach pink would be of two extremes.
But she didn't have to worry: the colors turned out really stunning. In fact, the colors are very eye-catching in a pleasing way.
Then she started browsing around for inspirations... And thought of crocheting cushions to match. Hence we decided to go for variations.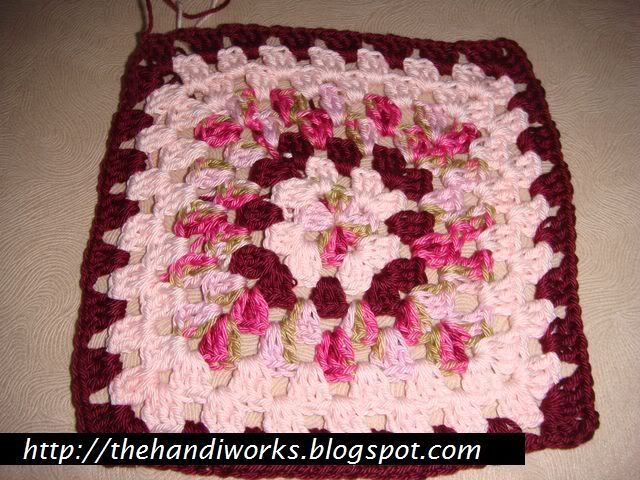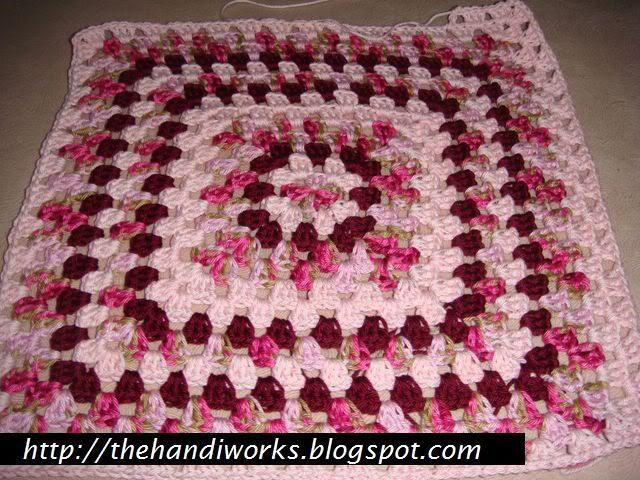 She couldn't make up her mind on how the color schemes would work so she crocheted two versions and brought them along.
I am an advocate of seam-and-tuck-tail-ends-as-you-crochet so that the sewing work wouldn't end up being too mind boggling in the end. That's always the reason why projects get relegated to UFO status -- too many tails, too much joining to do. The excitement usually just fizzles.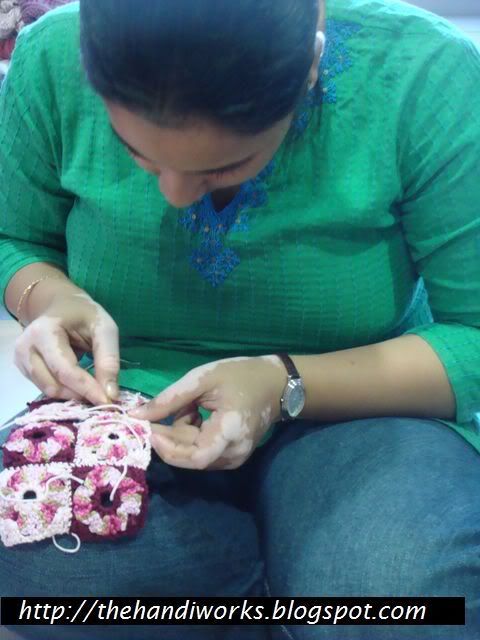 Apart from the tablecloth and cushions, we also spoke of placemats, napkin ring holders, mug coasters etc. In fact, the gals know I do use crocheted doilies for mugs to prevent scorching the table. They also work very well to absorb the melting ice stains from iced drinks from wetting the table.
Sharing is sexy