In case you are getting a baby overdose, don't forget we create ladies projects too.
If there was any magazine issue that was most browsed and spoke about amongst Singapore's young knitters, that has to be this:
Vogue Knitting Spring/Summer 2006 issue
In fact, one of the gals
Hilda started this chic corset piece back in 2007
.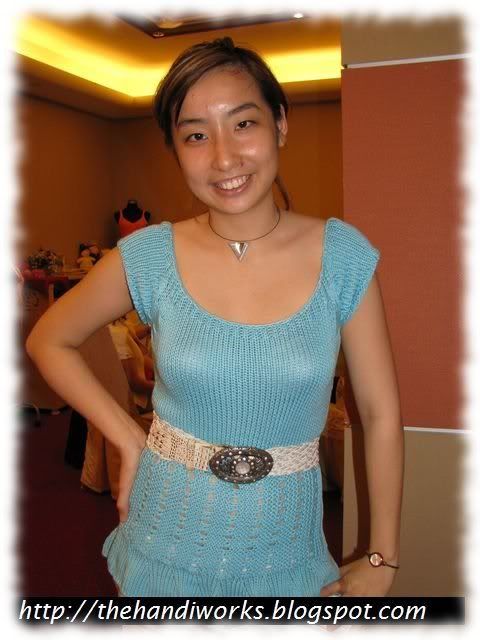 Spot any differences?


As you can see, we did some modifications to the top. We extended the length and also made the a wide U shape collar.
In fact, the look is quite different and
Hilda
is very happy with her finished garment as it's casual chic and more dressed down.
Isn't it chic? I just love the way the turquoise color brightens up her skin.
Sharing is sexy