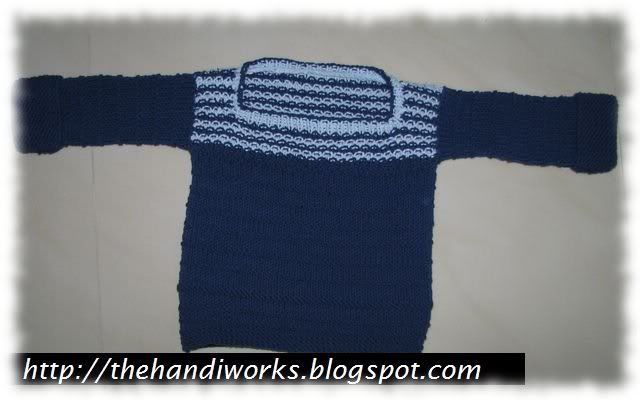 This is a baby sweater knitted by
Ros
who has now gone to the US.
It isn't until I started going through all my archive photos (and believe me, I will get around to posting more fantastic FOs soon) that I realized that there are different phases we going through.
There is this particular
striping phase
that the gals here were going through at one stage. Here are some of the FOs:
Isn't it just amazing how the use of stripes can dramatically enhance the look of any garments?
Sharing is sexy