During our previews, many new and would-be customers often tend to ask:
I would like to learn to knit but it seems that in Singapore, that's not a logical hobby as:
Knitting is all about using wool yarn,
The garments tends to be bulky (and we all do not need the bulk)
Most projects are either sweaters, pullovers or cardigans (which unless your office thermostat is set to 18 degrees C, you wouldn't really need them)
Is there an alternative for me to knit garments that are suitable for Singapore's hot and humid weather?
The answer's DEFINITELY!
While many magazines tend to feature conventional long sleeved garments, thick wool, mittens etc; there is also a surprising amount of summer knits/crochet that could wear well in our weather.
I know what some of you would say -- some of these designs are more suited towards the younger crowd. (Hehe, I can be a mind reader.) These are some of my earlier FOs so the phototaking skills are also a little crappy.
But nevertheless, these give you some ideas of what we can achieve.
Simple sleeveless tank tops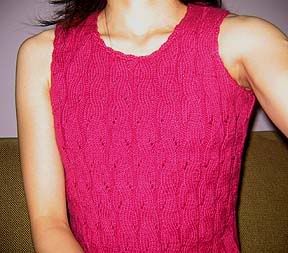 Short sleeved crop tops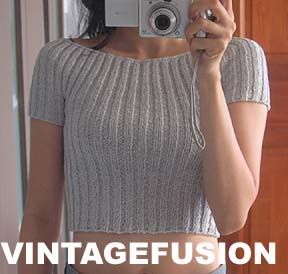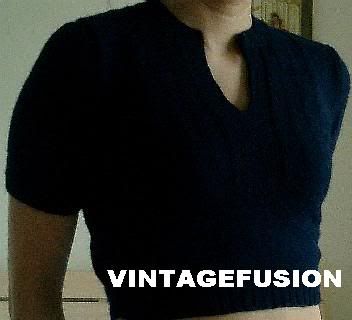 Or maybe bustiers, anyone?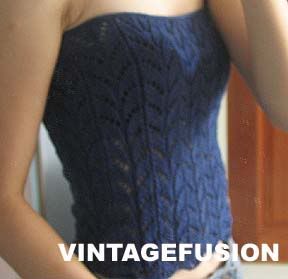 Of course, to counter the cold airconditioning in the offices, you can also consider knitting shawls like this: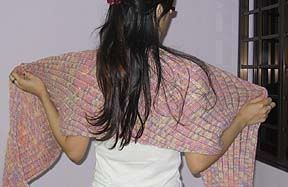 My personal dressing style has evolved since and if you would like to see more, you can hop over to
my personal blog
. Obviously while you are still around, please do feel free to check out the other gorgeous FOs by our customers!
Major disclaimer though: Most of my latest FOs are still backlogged and queued for blogging so you would see the latest projects at my place if you attend our preview sessions -- since we do not have a physical knitting shop in Singapore, the previews we hold regularly provide opportunities for customers to come by and have face to face conversations with us!
Sharing is sexy