I'm back! From my Taiwan holiday trip where I spent half the time travelling on a coach to get from destination to destination. I am so glad that I've packed some projects to occupy those long trips.
My criteria for travelling projects are:
- the project has to be small and portable,
- the pattern is easy to knit and allows me to readily memorize
- single piece item (better if there's no use of scissors)
So crochet projects are usually out as I need to eyeball the project whereas knitting can be done without looking.
Here's what I brought:
A bottom-up knit in the round top which I casted on the night before I left for the trip.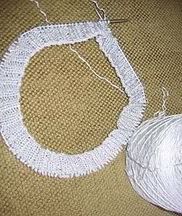 And the progress to date: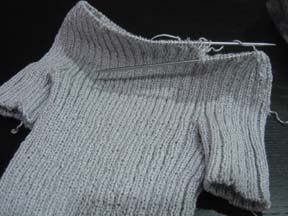 A little more needed before I finish off the neckline.

Exhibit B
Other than that, I started on this project too! Any guess?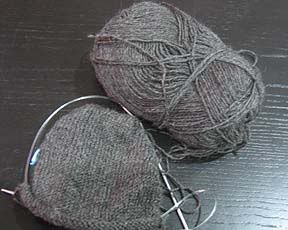 Yes, it's a sock from toe-up for my other half. Wish me luck as he has size 12 feet!
Yarn details: Regia 4 ply
This project uses Regia 4ply sock yarn with a 25% polyamide, 75% wool content. There are not too many sock yarns available in Singapore. I only have limited quantities of these so please contact me if you wish to purchase them.
So what projects do you bring along on your holiday trips?
Sharing is sexy