Meet
Deb.
She joined us 2 months back and decided that a scarf is a good way for her to experience knitting.
Now, she is already into her second project. She figured she needed a little distraction to keep her stamina going.
For
Chomel
, it was a different story.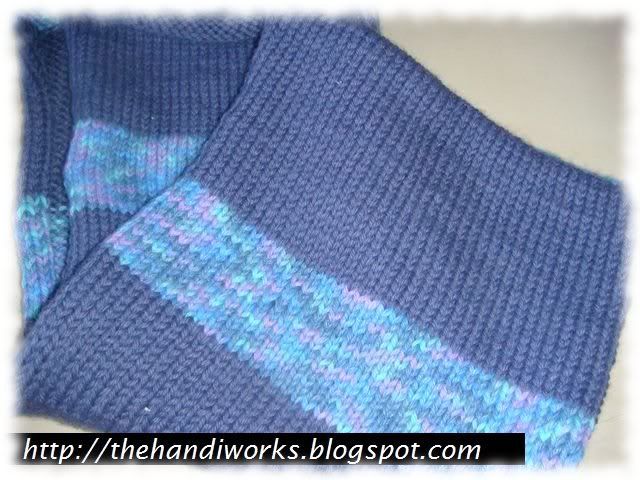 This persistent gal decided that her first project needs to be properly completed before she could start on her second. It took her just around 3 weeks or less. Her perseverance is really good; considering she is a newbie knitter.
She now has a second project in place too.
Angie
has a very unique approach towards crafting. In fact, I should say she's a highly creative souped-up individual.
She warns me upfront that she can't follow written instructions so much of our classes are focused on hands-on practical approach. Also, she detest having to be "trapped within a box".
Hence, her crochet lessons are structured around the basic concepts of stitching. i.e. how stitches are being crocheted etc.
Once she got that, she goes into freeform crochet mode.
It's pretty fascinating how her mind works as she explains the concept behind the project she's about to embark on.
Obviously, this approach is not for the general audience at large. I know most customers generally feel lost if they detract from the instructions of their chosen pattern sheets. And the anxiety of not knowing how the project is going to turn out.
Fortunately,
Angie
is very upbeat and totally understands that her investigative mind will take some time for the project to form. This works out very well for both of us in the end as I was able to help her simplify some of the steps required.
So as you can see, our knitting and crochet specialty is about
understanding your needs, your desired project outcome, how your brain is wired etc;
so that we can customize a best approach to assist you.
That's why the previews work so well as we can hear your thoughts and articulation and see how our knitting and crochet coursework can help you realize your potential.
Sharing is sexy