Time really flies!
There's been a lot going on. New friendships and new additions to the network. Did I mention a lot of babies too?
Galfriend Lis - Gal
Guyfriend CH - Gal twins
My sis - Boy
Galriend Cec - Boy
Kaylene - Boy
Liyanah - Gal
Sheryl - Boy
2009 baby list
Jamie - gal
That also meant quite a few baby items were being knitted and crocheted.
Here's some progress shots of the various projects:
A crocheted item by
Felly
-- see that Japanese magazine in the background? That's a very vintage crochet pattern book that is owned by her mom!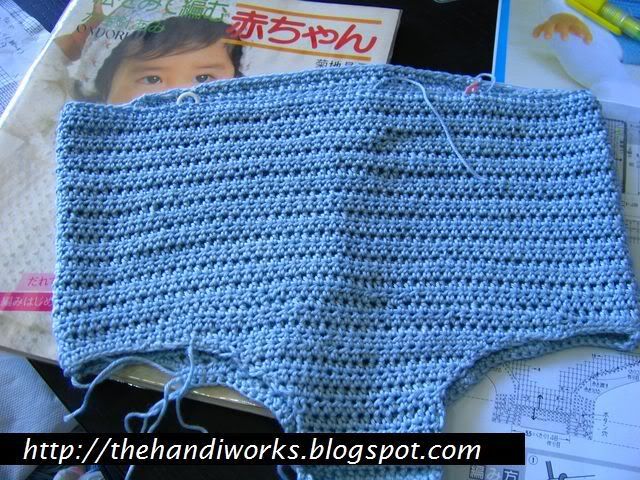 Chai Bee
also went for a similar colorway and did this adorable piece for her friend's baby shower.
Seed stitch pattern is always lovely (except when I am knitting it myself)
This is a very cute knit with a strong colour constrast band trims to make it ultra modern knitted by

Yvette.
At one point,
Jenny
was busy knitting baby projects to gift to her friends. Here's the 2 projects that she was working on concurrently.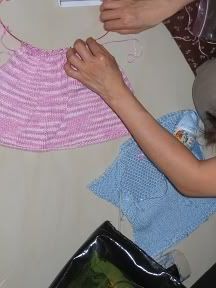 Variegated yarns usually pool badly but this one turns out really well, don't you think?
Here's another look at the same yarn but in a different stitch pattern knitted by
Linda
for her gal.
Louise
also often knits up baby items. Here's a delicate yet simple and stylish looking piece. A cross tie front top.
(In case the color doesn't show up clearly, it's lilac.)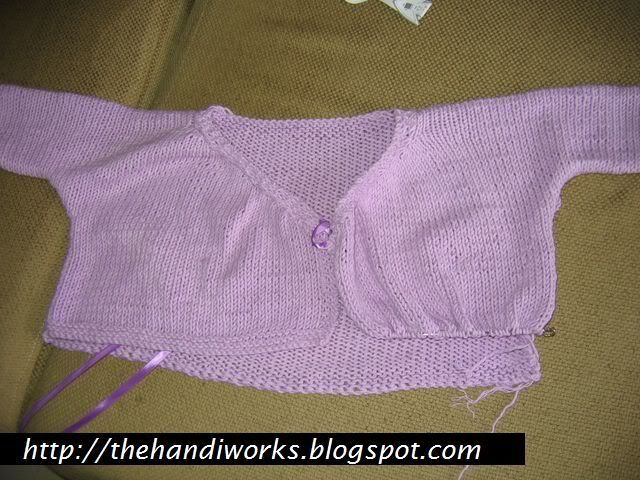 It didn't strike me until I started putting the photos together that I realized that we adults still tend to gravitate towards certain color schemes when it comes to knitting or crocheting baby creations?
But there are exceptions. I'll show you in the next post.
Sharing is sexy