Although it's supposed to be the monsoon season, sunny days are still the majority. Which is great news, since our summer knitting carries on.

(I know, it's ironic when Singapore's considered to be a tropical island which means it's almost all year summer weather?!)



Well, we get to use those wonderful fibers like

cotton, bamboo and silk

etc.


Leena
used the bamboo yarn to knit a top.


The pattern comes from a past issue of Sandra magazine and it's knit from side to side.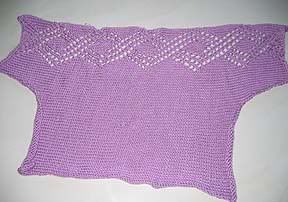 It took her a little longer than usual to get this piece going. Probably Murphy's Law at work.
Leena
was just having slight problems with her lacework when knitting on her own. However during our McKnit sessions (refer here for more details), she never had those tricky issues whenever I was around. Weird eh?

But then again, this lady is one serious multi-tasker. She often has a couple of projects on her needles at any one time.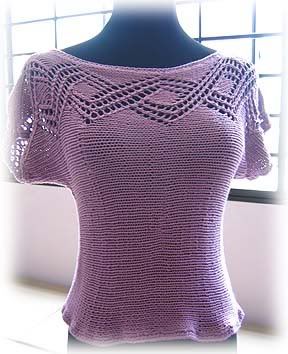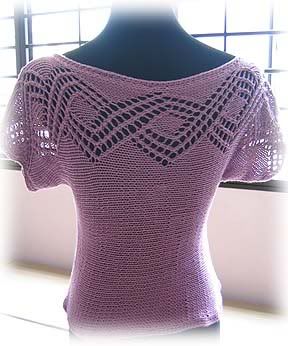 In her usual fashion, this piece simply took a few weeks to complete.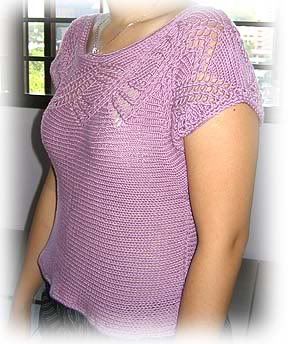 Her verdict?

Very comfortable to wear. Did I mention that the top just merely used 4x 50g balls?!


Tracie
, on the other hand, also had a FO to show.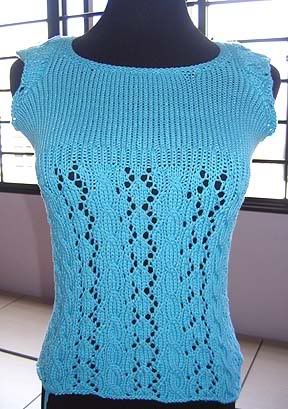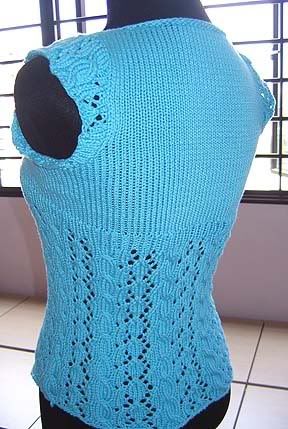 The original pattern features a sleeveless piece but Tracie is more comfortable with a bit more coverage; hence the cap sleeves. Done in a silk blend, this chunky yarn makes for a very streamlined look as it skims the body curves.


Zann
has her very first project to show too!

This piece was her first attempt at cable work. Let's say that after all the cabling, I am sure she's getting pretty proficient at it!


The underarm shaping was modified so that it could hug the curves better. The original pattern has it done really straight across the back which would have rendered the front neck opening really low. In fact, it is a very stunning and figure hugging piece in person!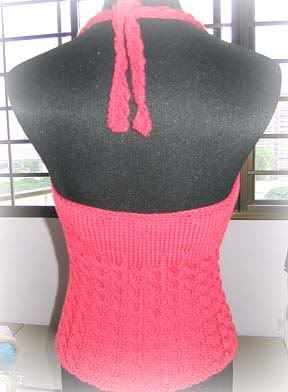 Wanna see another version that is done by Chai Bee back in '06? Check out this entry!


Speaking of

Chai Bee

, she started a project using the variegated silk blends from the latest shipment.

Silk blends are just so hard to photograph due to their shimmer.

Although I hardly use variegated yarns, I have to say that this Olympus silk yarn range really takes my breath away with its lovely color hues. Earlier, I did a belt sampler using this exact color too before falling seriously in love with it. Thus, the shipment.


Fonny
also casted on a project using another silk blend.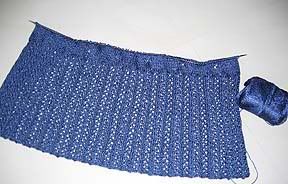 All these FOs are just making me want to knit more!
Sharing is sexy