Incredible? Definitely possible! Of course, with a little caveat -- you must be disciplined enough to knit daily.

Linda approached us as she wanted to pick up her knitting. The last time she knitted was more than 10 years ago and her skills are non-existent.

But seriously, one's hands never really forgets what's learnt. All you need is a little prompting and the memories will come back to you.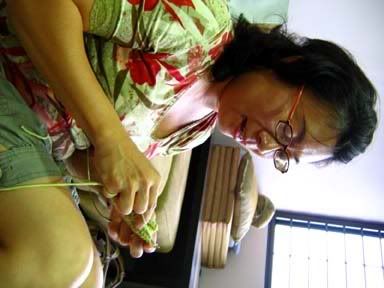 Just 3 days later, she has the body knitted up to near the collar. There was a tiny twisted stitch to fix; nothing too difficult for her.


And then we proceeded to walk her through the instructions for the sleeves.

The following week, she dropped by with the sleeves all knitted up; along with the body pieces for seaming.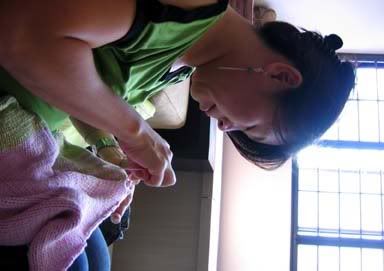 She also agrees that she's recollecting slowly as she keeps up with her knitting.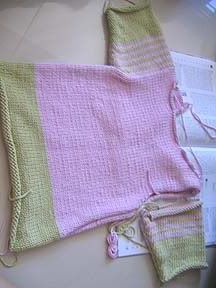 This simple top was knitted for her 4 year old daughter.


Pretty isn't it? Linda has some plans for embellishing it so I can't wait to see how it looks when it's all done up!

I think she should be crowned Speed Queen for this top took her no more than 10 days from start to finish!
Sharing is sexy