Prior to the rain, I have received a customer commission request to knit up a scarf that is one-third on its way. It was a pretty simple job but see this?
There is a section where the colors pooled badly so I ended up ripping back a ball's worth of work. I had a week to finish the work. And I had to switch from the customer's 5mm needles to 3.5mm to get gauge.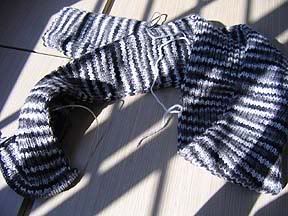 But amazingly the variegated yarn turned out looking very chic.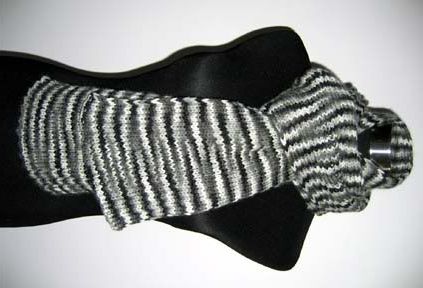 The customer is pretty pleased. In fact, she couldn't tell the difference where her knitting ended and mine began.
So it was a happy ending as she could have the scarf mailed to her recipient before Christmas; and not putting the knitting to waste (or cast aside) -- as most of us would likely have.
That reminds me that I have to get back to some of my old WIPs soon!
Sharing is sexy