Looks that several people got bitten by the knitting and crochet bug. We had new ladies joining us recently.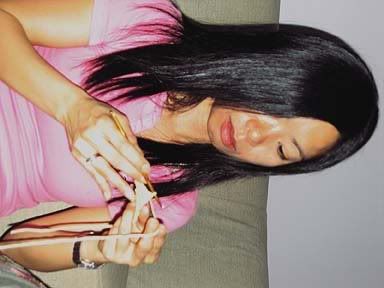 Pardon the fancy style -- I am just trying out my Photoshop skills. :)
Jolene who has been living in Canada, is back in Singapore for a short holiday and decided to attempt crochet. She joined us 2 weeks ago.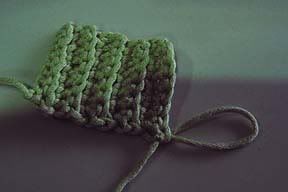 How about learning crochet rib?
Last week, she came back with her homework.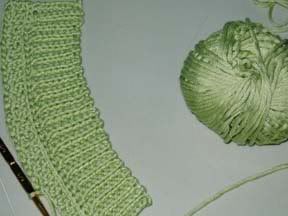 See that progress? I am very impressed by Jolene's persistence. Encouraged by her own pace, Jolene decides to pick up knitting as well.
She's really making the effort too!
Lesson 1: Learn to crochet,

Lesson 2: Further crochet project progress, Learn to knit and swatch
Can't wait to see her progress tomorrow when she comes in for her third lesson!


Yvette, a

soon-to-be mommy

, also decided to re-learn her knitting so that she can hand knit some garments for her wee one. However, to start off, Yvette decides that a simple cabled scarf is the way to go as she can:
- learn to cable;
- and be able to practise even tension for the entire length of the scarf!

Great approach, isn't it?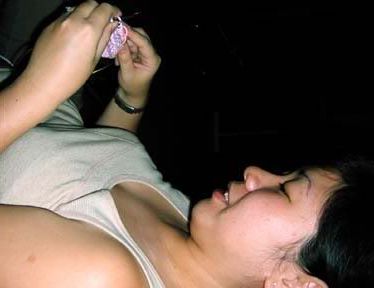 Felly joined us to master the basics of crochet even though her mom could crochet. However, her mom does left-handed crochet while Felly is right handed.


The first lesson went very well for her -- I presume it's due to her having done basic sc to neaten up necklines on some of her knitted wear (yeah, she knits too.)

I understand that challenge since my own mom is right handed but I am a leftie.
But now, I crochet right-handed mostly and leftie only when I need to -- when I am giving instructions to left-handers.
Sharing is sexy