We had an intimate affair on 23 Sep... (no, and we are not referring to any male presence here.) The ladies arrived as early as 10am and everyone is pretty chilled out. We have some new visitors: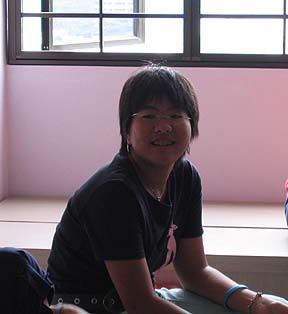 Renhui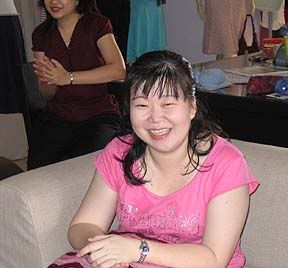 Chui Hua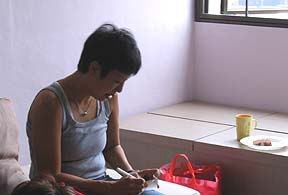 Doris (whom we haven't caught up with for a while)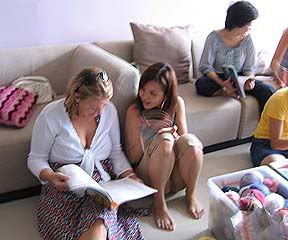 Louise (checking out a pattern book with Leena)
And Clara, who is in the background
First, we started off with a cuppa and cakes.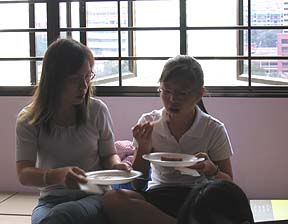 Susan

brought her daughter along.
How sweet is that?

Once we started the introductions, the atmosphere started livening up!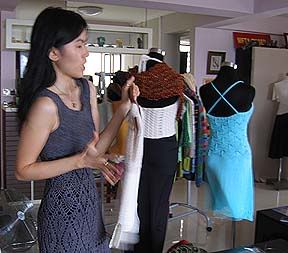 Everyone warmed up quickly once the pattern books, new yarns and even shadecards (we're talking those big folder catalogs that are usually handled by yarn reps) are loaded onto the table.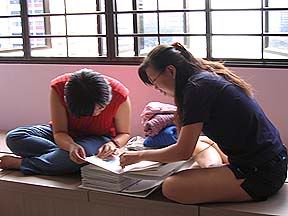 Here's Catherine and Fonny perusing some of the yarn strands.
Renhui, Tracie and Clara got busy checking out the latest yarns too.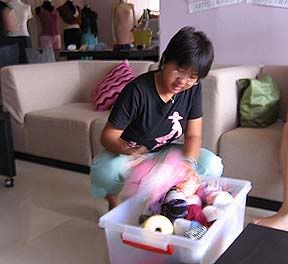 What good is a show without real balls of yarn to tickle your sensory delights? That rubbermaid container is full of yarns to the brim! In fact, some are so new that they are not even for sale in Singapore yet!
We'll put up more photos in the next entry.
Sharing is sexy