We are still around...lessons are ongoing and more importantly, everyone is coming along well on their in-progress pieces.

Here are some of the recap of activities happening earlier in this October month.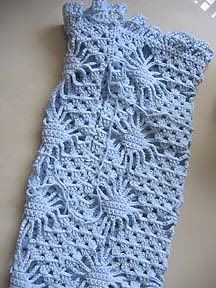 If this looks familiar, you are right. This is the spider crochet shrug that many of our customers has created. Leena and I decided that we ought to 'nickname' this project: The Handiworks Uniform!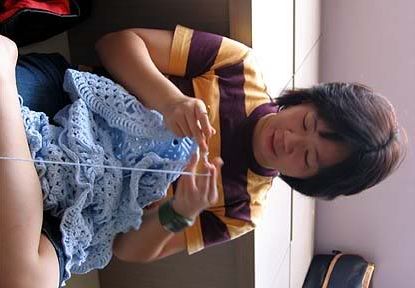 But alas! This piece that Catherine is crocheting has been intended as a birthday gift for one of her office colleagues. How thoughtful is that! However, Catherine is so enticed by the design that she might want to crochet another piece for herself.



Her knitted Cat sweater is also coming along well. I believe she is probably done with the front piece by now.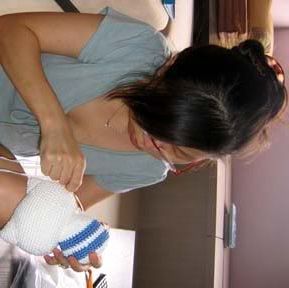 Fonny was seaming her crocheted doll as she whips up the various crocheted pieces. In her own words: "

I never know there is so much sewing involved! Each side you do is much better looking than my attempt!

"

Let's just say

seaming

is the most important execution of making a cute stuffed dolls or toys etc; apart from

good stuffing techniques

, which ranks second.


Tracie also dropped by to show her progress on the front piece of her cardi.
This Olympus yarn is among the most difficult to photograph. No flash -- the fabric ends up really dull and it's hard to see the patternwork.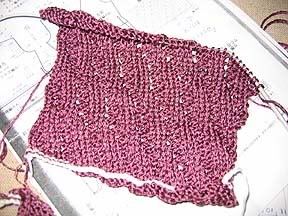 With flash on, the silk and rayon content really gets into your eyes. But you get the picture!


And look what 2 ladies has in terms of projects line up!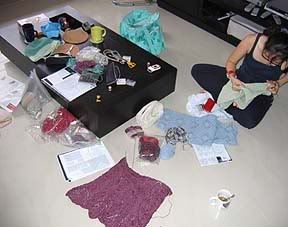 All these belonging to Jenny and Leena in various stages of completion! Kudos to them both for being so organized with their WIPs; I have an overflowing basket which I daren't bring out!

PS. Catherine has SMSed to inform me that the shrug is done and have promised a Finished Object photo!
Sharing is sexy