Since the haze has cleared, it's been drizzling in Singapore for the past few days. Annoying as it is, I am sure out there elsewhere in the world, temperatures are already falling as winter approaches.

So it's time to get those scarves knitted!


Lianshi decided to knit a scarf for a good friend. That's Silkdream in a 50% merino, 50% silk which is oh-so-luscious!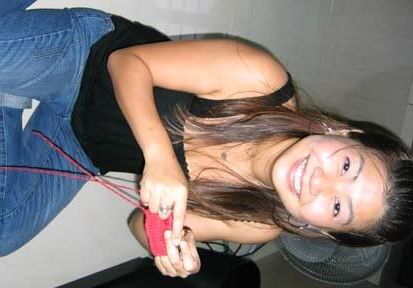 Diana is also equally excited at the prospect of learning to knit since she took up crochet when she first joined us. And a scarf it is, for her boyfriend whose favorite color is red.


Shawn is also cranking up her speed to get her baby's sweaters ready for their trip to New York, then London.


See all those pieces? I swear she really knits up quickly. There's like 3 baby sweaters' worth of work with the front and back pieces all knitted up.


In case you realize the change of environment, we have basically changed our bases to the hotel lounge at which Shawn and family are staying... until they fly off. Much to the amusement and awe of the hotel guests.... [talk about knitting in public!] when we both plonked ourselves on the comfy couches over the weekend!


We're concentrating on getting a sweater done and pieced so that Shawn can work on the other stuff (I mean, the other pullover and cardigan) for the rest of the week until we meet this Thursday evening. Look at the amount of notes she is taking!


Speaking of intense sessions; Shawn had her knitting lessons both on Saturday and Sunday over the weekend. Already on her way to seam the first sleeve, a quick chat over the phone earlier this afternoon revealed that Shawn is casting off her second sleeve; ready to seam it to the sweater. I am sending out the Speed demoness alert!

A little bird told me that several projects have been completed by some of the ladies so we are waiting for them to share the photos with us.
Sharing is sexy