We noticed that some visitors routinely come upon our websites when they are looking for knitting or crochet wedding ideas.
Since we have created several items surrounding the wedding theme, we figured it's time to pull and collate everything we have in a post so that visitors can find them easily.
Our most recent contribution in this area was the wedding bouquet that many of you saw.
Recent is probably not the right word since it was last featured in the
Mar-Jun issue of Style Weddings last year
. You can read more about the project here
in this post
.
These could also be very well translated to hairbands for the flower girls.
Speaking of which, when I had my wedding banquet 2 years ago, some ambitious
crafty elements
had been planned but I just never got around to it. I figured I would have to get around to making that gorgeous lace crocheted dress that I had in mind; never mind if it'll be several years late.
Perhaps I can aim for 2014?
My only personal contribution of a crafty element to my wedding are the knitted teddy bear and superboy doll that my hubby and I posed with during our bridal studio shoot. [I suppose that is better than having none...]
Leena
, who has not only managed to wear her
hand knitted spaghetti dress in her photoshoot; she also knitted a pair of wedding dolls and decorated an ang bao box
for her actual wedding ceremony.
If you think that's impressive, do you know the vest in that photo her hubby wore is also her creation? In fact it was her first knitting project with us!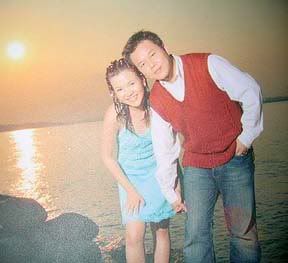 Then she also had
another dress knitted for her tea ceremony
.
Also, I noticed during the evening dinners that the banquet halls can be quite chilly. How about a lovely shrug to cover those bare shoulders?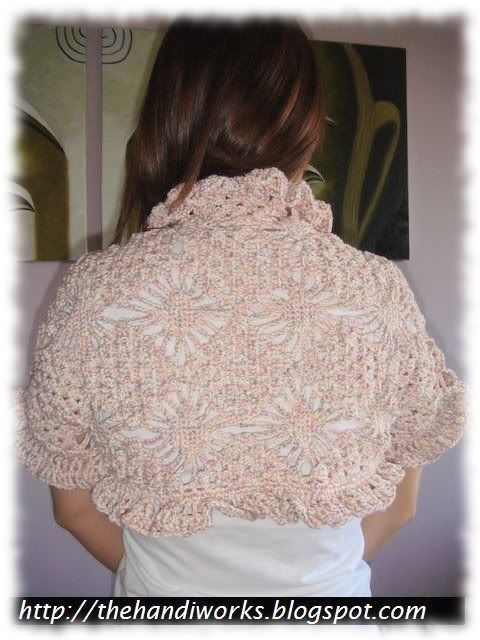 Several customers
made this design as it was really pretty -
here's another
to read.
Another variation can be a
shawl
-- this one featured is knitted.
As for gift favors,
Jenny
has crocheted some cute mini rosette bouquets which I am sure would be a great hit with female attendees! And how about champagne bottles for the men?!
I just simply love the idea -- you can
read more here
.
Other things I can think about more drawstring bags, and hand knitted or crocheted flower girl dresses. the list goes on and on.
Hopefully these would be useful inspirations for those crafty souls intending to add their love for knit and crochet in their weddings!
In case anyone's wondering about the lack of postings lately, we've been away in April for a 2 week trip. Following our return, it was a flurry of lessons non-stop for 2 weeks -- this often happens pre- and post- holiday trips for us.
Other than that, the joining of new customers have kept us very busy. We'll try to get around to posting some new faces when we have some breather.
Sharing is sexy