If you have been
following the other blog
, you would know that the
resident enabler aka Emy ("moi")
loves to knit and crochet.
That said, often the customers who come for their lessons get the first hand updates and access to the latest WIPs on my needles.
And once in a blue moon, there'll be a project I am working on that gets everyone excited and then we'll get a mini KAL or CAL going.
Let us show you the creations of our customers.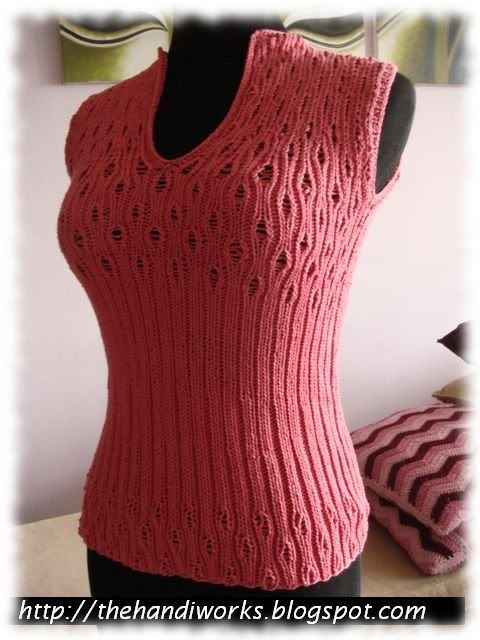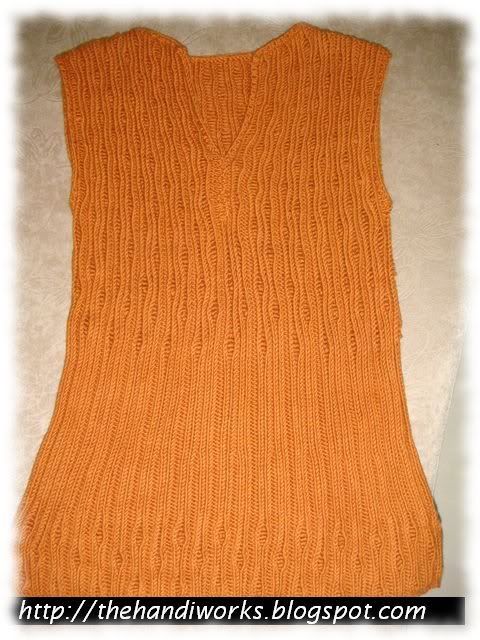 Recognize these?
The above FOs are knitted by
Jenny
and
Chai Bee
who fell in love with the project the minute they saw me knitting it.
They are replicas of the
"Dropped leaves" sleeveless top that I've is knitted for my sister
.
They both liked the design as they find that:
the project is modest for office wear, yet has some interesting details
it has large sections of rib for coverage but with slimming effect
and the project is knitted in the round
And so the quest started.
Esther
also joined in at the starting line. (I just kept forgetting to take photos of hers!)
All of them decided on choosing the yarn from the same cotton collection which makes this piece easy to wear in our Singapore tropical humid climate but in different colors.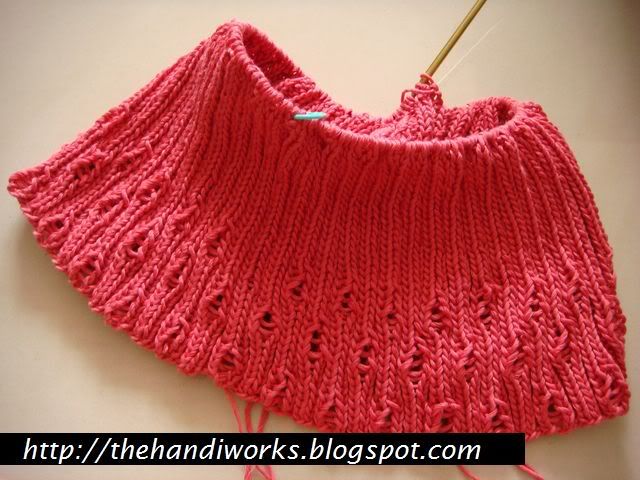 It helps when all of them are commencing the project around the same time as the instructions were dispensed as scribbled notes -- cryptic to most but effective for my advanced customers.
It also helps that the ladies have been with us for a few years now and are very familiar with deciphering instructions that requires them to calculate and measure as the pattern grows so that they can
custom fit to their own body shapes
.
No spoon feeding required -- we empower and entrust.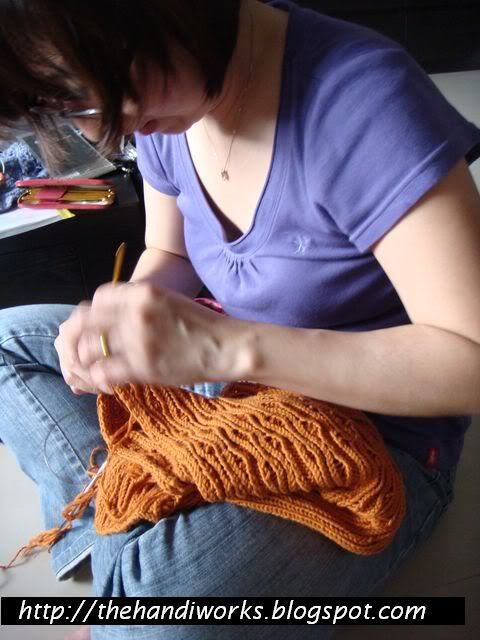 It took them a relatively short time to get their garments completed. Perhaps 2 lessons in between?
Here is a close up shot of Jenny's piece.
And
Chai Bee's
.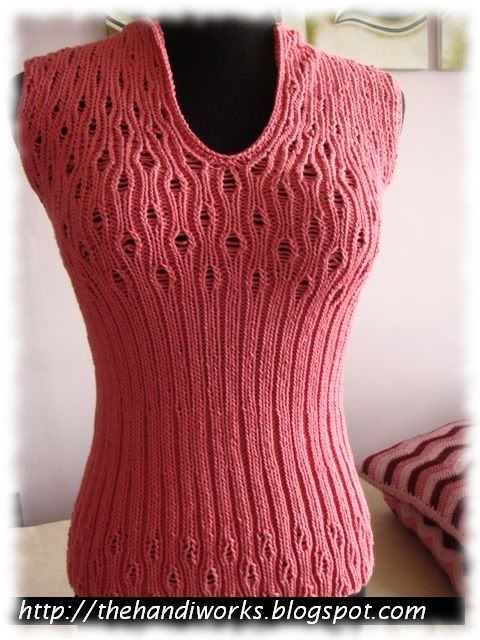 And so this sums up another classic piece that would be known as our "uniform" to those in our group.
Now I really wished I would have the energy to re-knit a second piece for myself but I just much rather not do that!
Sharing is sexy