Or so I think...
I went through my photo storage and found these which I haven't uploaded.
Actually, there are still lots more photos of various WIPs and FOs since we keep having new customers join us all the time with new projects while our current customers also create some fantastic stuff! Thanks to all the ladies who keep egging me to get back onto my blogging track.
Anyway....these crochet squares (otherwise, also commonly known to as "granny squares") made by
some of our customers
one customer last year.
The crochet square queen title goes to (drum roll...):
Joycelyn
!
This first photo shows the squares she has color coordinated. I believe they are destined to be part of a cushion set.
These vibrant multi-hued pieces are crocheted using 4ply cotton and will be joined up to form a carrier tote bag.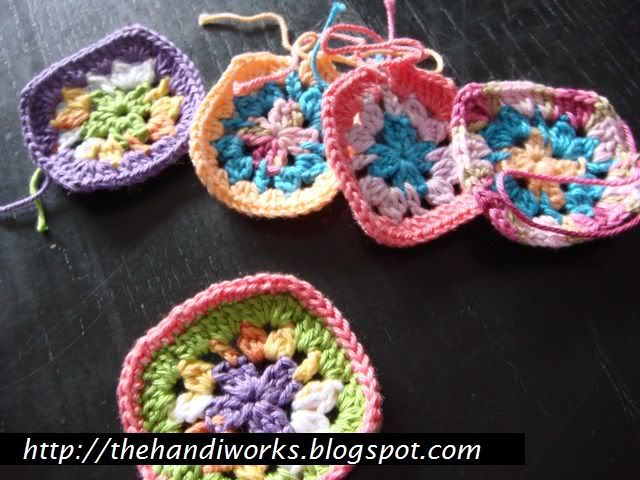 Finally, these single colored pieces are are meant to be part of a larger table cloth.
See how different the motifs are? Want to see more?
Here are more inspirations from some of the past items and WIPs from some of our other customers.
Customers are often surprised that even with just crochet squares, there are so many design variations. That's why here at The Handiworks, we have always emphasized that it's not just important to learn to "crochet" but more importantly, customers have to be
taught to be familiar and to recognize the crochet stitch symbols
.
Otherwise, how else would they be able to work through new pattern stitches on their own?
Wouldn't you agree?
That's why shortly after Joycelyn got familar with the various crocheted squares, she proceeded to try something else.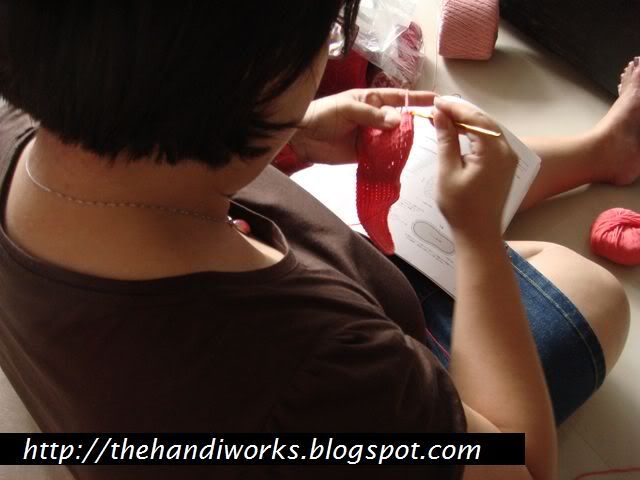 If you can see the pattern sheet, that's a slipper sole she is working on. But unlike
Edith's pattern which is written out fully in English
, this is a Japanese crochet symbol pattern.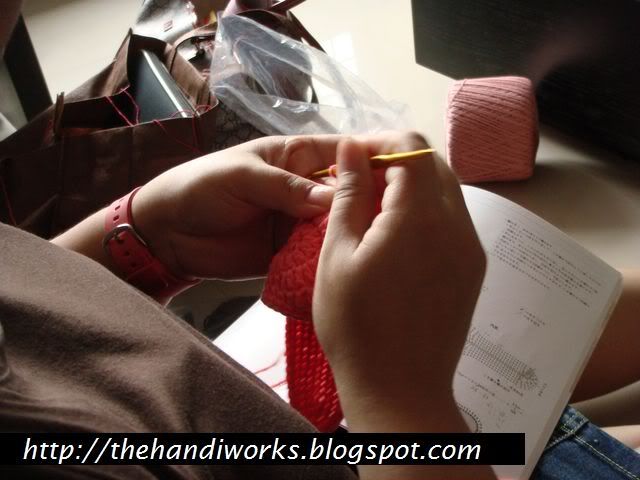 PS. New preview session schedule for July 2011 is already out. Please refer to this blog header for details if you wish to sign up to attend.
Sharing is sexy