Remember
Edith's cute hand crochet mini cardigan
for her daughter?
Well, when we originally did a small segment joining on the front, Edith found that the collar tips tended to flip over. They are just a tad too floppy.
So we re-did the front join.
(Look Ma, no closures!)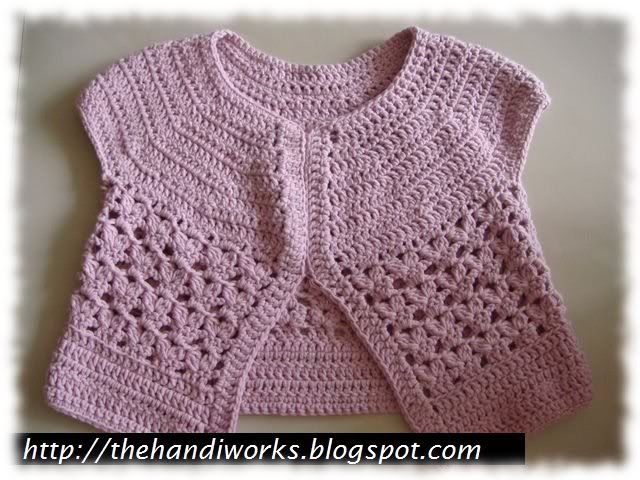 See how the adjusted closure has entirely changed the look of the cardigan? I just simply love the flare on the edging.
I am sure this mini cardigan or shawlette would look fabulous when worn over a A-line or wide bodice summer dress!
Sharing is sexy