The title says it all. Although we're way behind on our blog entries, we've got quite a few winners that have crossed the finish line with their knitting projects.

Linda finished her knitted cross-over top.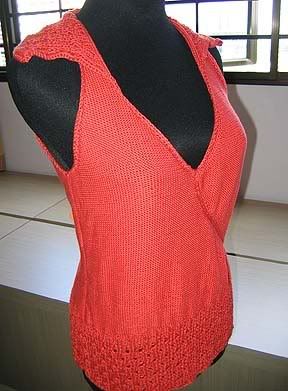 This is taken pre-washing so there'll be some blocking work to be done at the front cross-over is actually seamed to reduce excess inner fabric layer where the overlap is.


Chai Bee also had this funky knitted coverup completed -- a mini twisted circular shrug knitted using ribbon yarn that was just barely over 2 balls' worth.


You can tell she really likes the ease of the shrug by the way she casually slips it onto her shoulders after the lesson.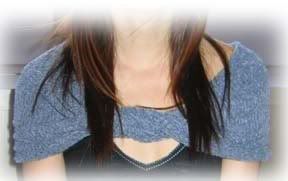 Then there was the group classes during the weekends.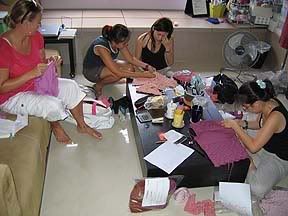 where there were lots of finishing activities going on.
Chai Bee had her ribbony top done up, with seaming and trimming work to do.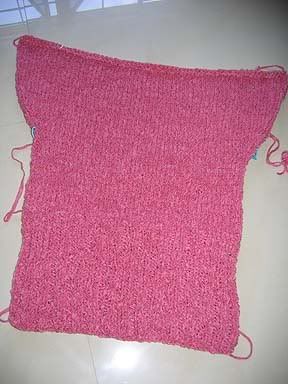 Isn't the ribbon yarn texture wonderful? It's so terry towel-like; really cushy and delightful next to the skin.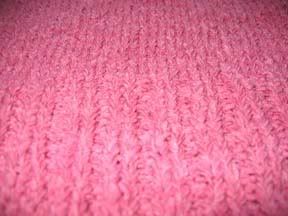 Then there was more seaming....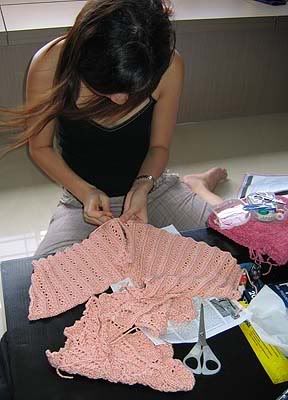 As she whipped out project #2 - the sexy little number. She then proceeded to work on the crochet edging...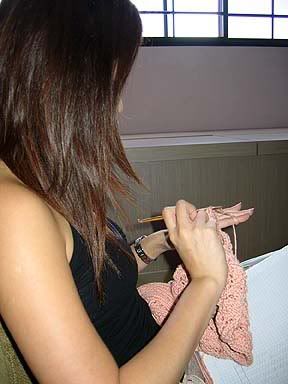 Before she got all the pieces joined up with the straps to go.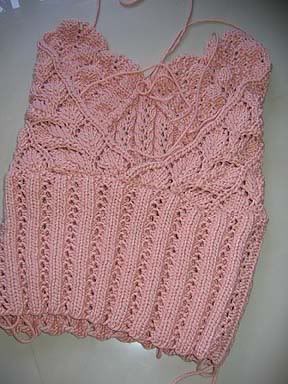 Jenny joined in the seaming party as she needed some pointers on how to attach the corners invisibly.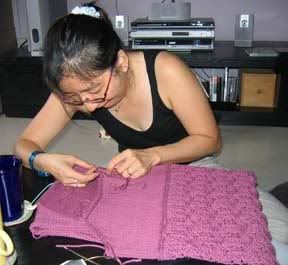 There! All finished?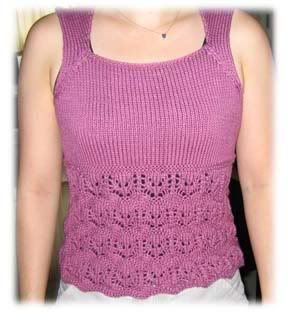 To show you how meticulous she is with her finishing work, here's one that Jenny took when Lotus Blossom Tank (the project from Interweave Knits [IK]) went through one wash.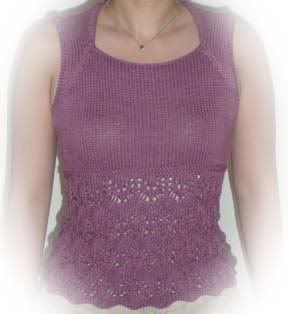 And you can see that we have

adjusted the pattern all over to ensure a flattering fit

on Jenny.


Leena also brought her hoodie vest along to work on the hood attachment. Contrary to typical designs that requires you to knit the hood separately and then seam together -- this one requires short rowing to improve the fit around the neck region.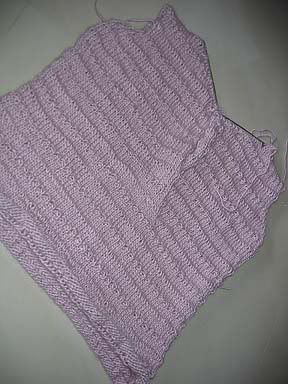 Louise finally finished her fibbonaci top and we got to work on neatening the armholes and neckline immediately.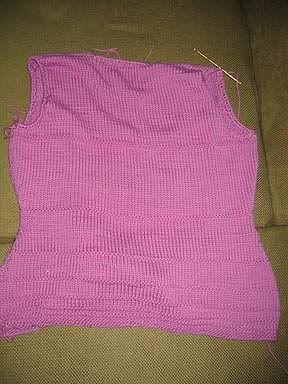 She has lost a bit of weight since she began this project so I went to on do some alteration to make the fit better.
So let's hear what Louise has to say about her project after wearing it!


Of course we also had a bit of distractions going on....the savoury kind -- it was Jenny's birthday and we bought a chocolate cake to celebrate!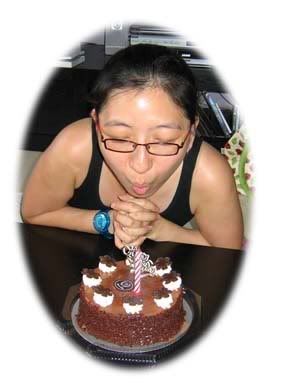 What a great way to end the class!
Sharing is sexy