Someone's coming close to the finish line...

Wendy's got all the pieces done up and she's learning how to join the pieces together.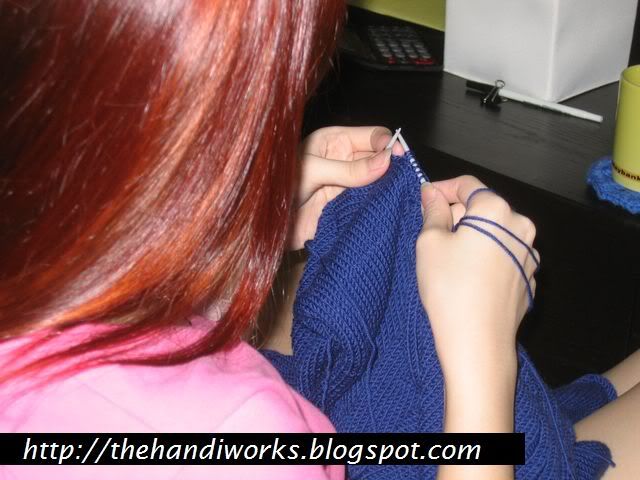 Right now, she's knitting the collar. We got her learning how to pick up the stitches and work in the round so that she can bring it home to finish.
Yup, the lessons are for you to learn new techniques and do a little practice so that you are comfortable with the newly acquired knowledge. After that, you can always take your WIP home to continue your piece. That's empowerment and enablement.
The next time she swings by (sometime this weekend or Monday), all that's needed is the armholes joining and blocking and it'll be all complete!
Sharing is sexy