Except that kids can be more serious when it comes to an activity of their interest.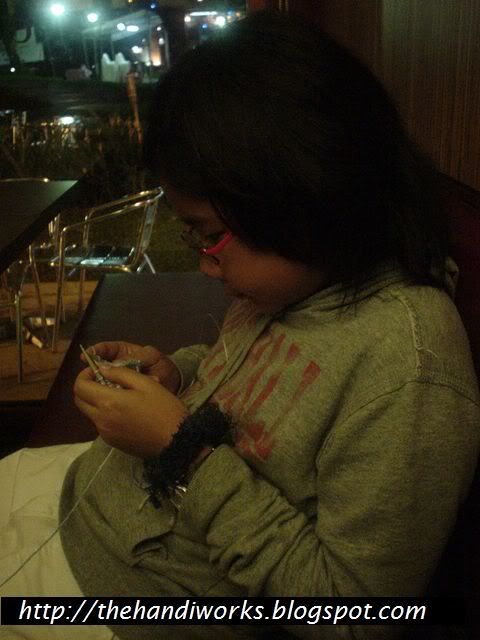 See her engrossed in her work?
This young girl is my new student. She approached me for lessons when she saw me knitting on my Clapotis
at our favorite cafe. The first lesson took place last weekend. We decided on the cafe as it's a great place for the adults to enjoy their coffee & lounging around while I spent my time teaching her the knitting basics.

I must say that I am very impressed for she took to knitting like fish to water. Obviously very visual oriented, she squealed with delight when her knitting started to take shape.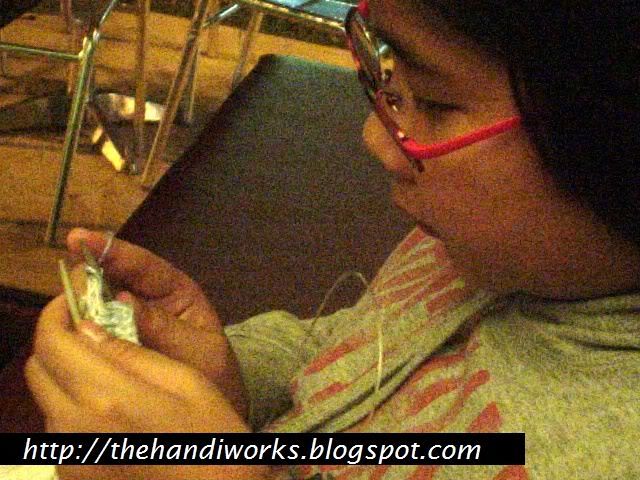 She's definitely very serious when it comes to forming the stitches.
My conclusion?
I think she has a lot of potential.



And knitting is a great kids' activity too. Definitely engages them at a different level for I overheard her old sister saying that she wants to learn to knit too. :)




PS. Thanks for the interest. Just a quick word to say: don't worry about imposing on me. Since I operate from home, I don't have *official* opening hours. You can just email me to arrange for appointments to view the yarns or just simply drop by to chat on your class requirements anytime as long as I am available.
Sharing is sexy