That's always been the notion that most customers hold when they pop these questions:

"I have tried learning from a book and it's really difficult to understand so consider me a knitting novice?"
Or
"I have attempted knitting / crochet years back and totally forgot everything. I bet we have to start from scratch."
Re-learning how to knit or crochet is just like getting onto your bicycle. If you have never done it before, it does take some effort to coordinate your legs on the pedals and your hands on the handle bar but it is not impossible.
Ten years on, even if you have not ridden a bicycle during that period, chances are: your body still remembers those motions.
It's all about getting your body re-acquainted with those motions and sequences.
For
JasL
, she decided that knitting a tunic for herself would mean a higher chance of her wearing it. Thus, that's the project she embarked on.
Given her prior limited exposure to knitting (she had some brief knitting experience), we zoomed in to this A line silhouette tunic just to raise the bar a little.
As for
Emily
, she had a change of heart (not just once, but twice!) in terms of the project before she finally nailed it.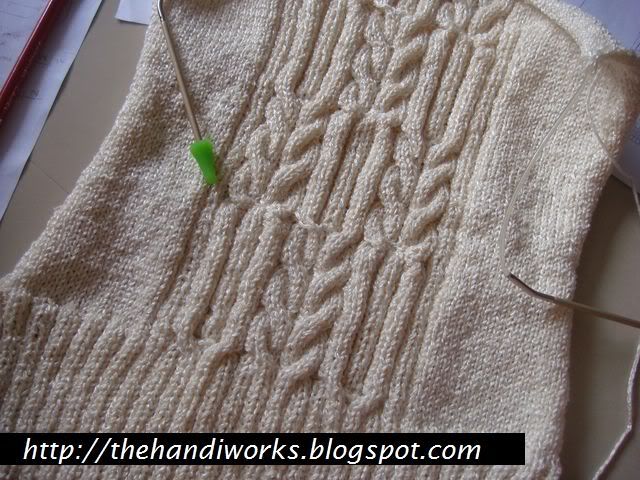 A cabled sweater with saddle shoulders. The yarn she used resulted in a pleasing fabric that showed the cables at their best. But there are some slight flaws, can you spot them?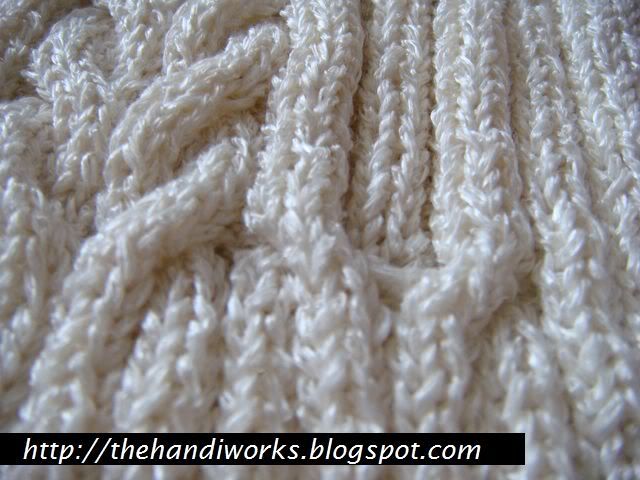 Yup, cables that are mistakenly crossed in the wrong direction. As it is, they haven't bothered
Emily
so they'll be left as is.
As you can see, re-learning to knit is not all that difficult. It's a matter of choosing an appropriate pattern with the right level of complexity so that the project serves to keep you excited!
Sharing is sexy